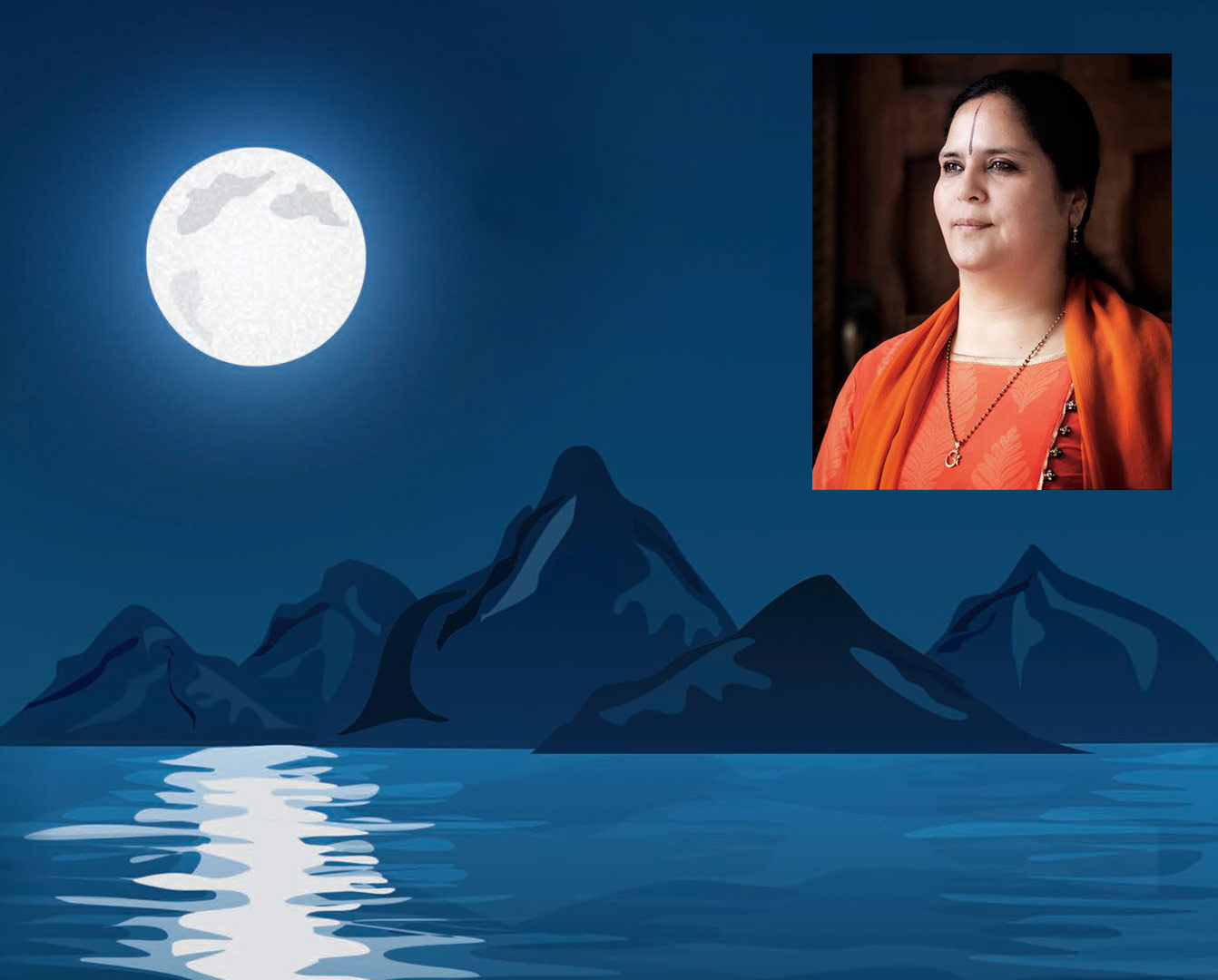 Shri Vichaar Chandrodaya
(English)
This course is an insightful series of Master's elucidation on Shri Vichaar Chandrodaya, a scripture that unveils the essence of Vedanta, as one after another, each of its sixteen chapters open a window giving a glimpse of the lofty pinnacle of human existence.
Enroll Now - USD 150 16 Chapters | 45 video lessons | Handbook | Special Q&A with master
What is Atman? Who is Ishwara? Can jeeva break-free from the shackles of maya? Silence all the lingering questions and drop the skepticism with the sharp piercing sword of Vedanta.
Here, with this new life changing course of 'Vichaar Chandrodaya', we bring forth to you, an opportunity to unravel the truth of this apparent world and the reality of the Absolute Self.
The Revered Master Anandmurti Gurumaa, with her outpouring compassion has lucidly expounded upon the encoded truisms of this highly revered and esoteric treatise. Undeniably, it is an obscure text for its subject requires a pure and razor-sharp intellect for comprehension, besides being originally compiled in Kauravi dialect.
However, with the master's elucidation and explanation of the translated text, it will be plain sailing for all the seekers of this age.
The course is designed sprucely with all the chapters being introduced as separate segments. The master's explanation of each chapter will be available in a video format along-with an e-book of the english version of the text.

Note: After completing the videos of two chapters, a live interactive session will be held for all on the Zoom app with the revered master, to resolve the queries. Master may also examine and probe the understanding gained by each seeker in the session. This shall facilitate resolution of all doubts and queries and deepen the understanding at root level. Let the prism of Vedanta fine tune your vision. The course is available at Amrit Varsha App. Registration is the first to enrolment. Selection is subject to discretion. Limited seats are available. Hurry up and avail the opportunity now! 
45 Video Lessons of approx 24 hrs.
Face to face Q&A with the master